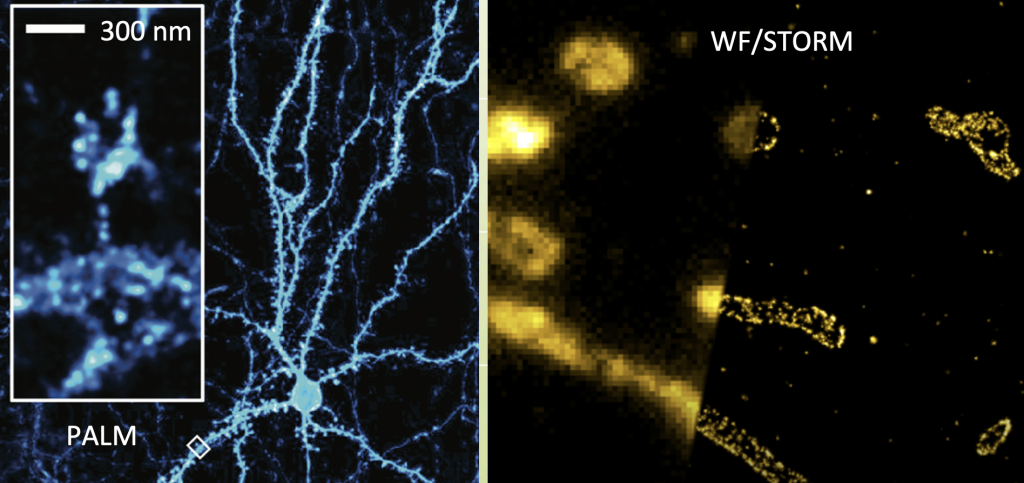 The Advanced Light Microscopy facility at SciLifeLab in Stockholm (Campus Solna) cordially welcome you to a symposium teaching applications of superresolution fluorescence microscopy from world leading experts in the field.
Title: Superresolution symposium 
Time: Wednesday 28th of September 2022
Place: SciLifeLab, AIR&FIRE lecture hallTomtebodavägen 23A, Solna (Sweden)
Program

09:00 am – Opening Dr Hans Blom – SciLifeLab, Campus Solna
09:05 am – Superresolution microbiology using PALM Prof Ulrike Endesfelder – University of Bonn, Germany

09:50 am – The axonal architecture at the nanoscale revealed by STORM Dr Christophe Leterrier – CNRS – Aix Marseille University, France

Coffee break

11:00 am – Characterization of organelle dynamics with live-cell STED Dr Giovanna Coceano – SciLifeLab, Campus Solna

11:45 am – MINFLUX in practice Dr Daniel Jans – University Medical Center Göttingen, Germany
Registration*: hans.blom@scilifelab.se * PhD-students/Postdocs may also sign up for one-on-oneproject discussions with the experts (1:45-3:00 pm)
MOST WELCOME !!!!!