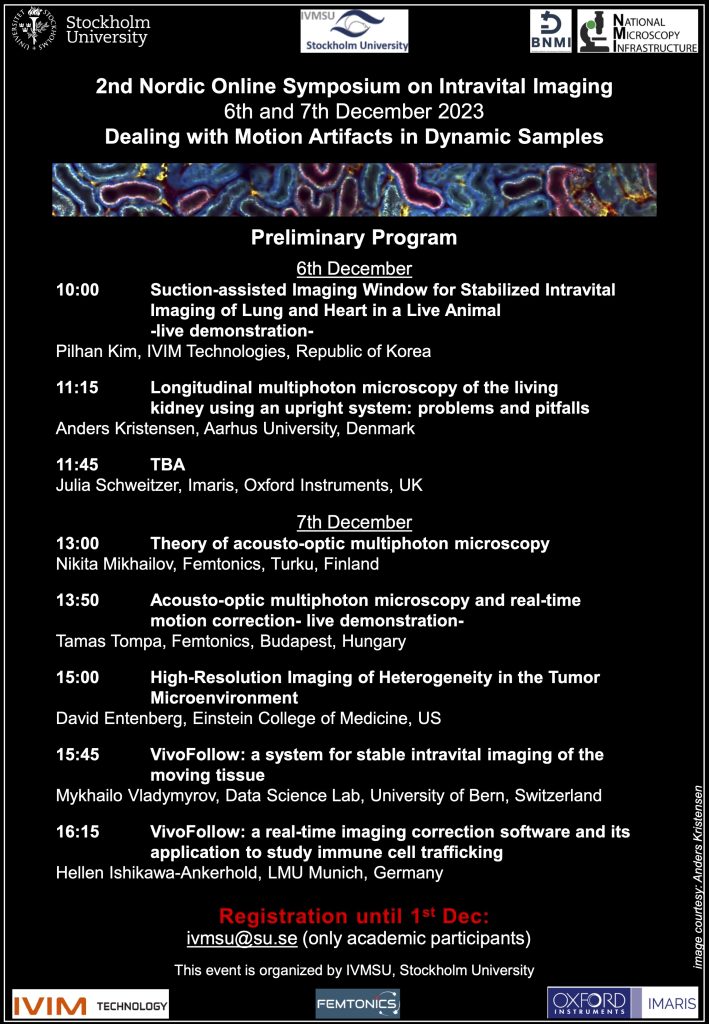 Welcome to the 2nd Nordic Online Symposium on Intravital Microscopy, which will take place on December 6th and 7th 2023!
This year's theme is: "Dealing with Motion Artifacts in Dynamic Samples."
Join us for an opportunity to explore different approaches to address motion artifacts, a common challenge in intravital imaging. The symposium will feature live online demonstrations.
Registration by Dec 1st: ivmsu@su.se *
* The Zoom link will only be sent to academic participants or participants with an institutional email address. Looking forward to meeting you (online) in December!